Virus, Spyware and Malware removal is a crucial service that is commonly needed by many PC and Mac users. Virus infections can be extremely difficult to catch and frequently slip by your anti- virus protection software. Aloha Computer can clean and remove all types of virus, spyware, malware and fishing schemes. We also offer a complementary security evaluation and can recommend practices to insure protection against repeat virus infections. Aloha Computer Consulting and Repair, LLC specializes in virus detection and virus removal including root-kit detection and removal. Multiple instances of adware, spyware, malware, viruses and registry problems can prevent your computer from booting or can remove its ability to access the internet.

Aloha Computer Consulting and Repair, LLC securely cleans all temporary files, removes unneeded files, removes adware, spyware, viruses and malware, repairs registry problems while optimizing the hard drive. Diagnostics are performed to ensure the best performance of your computer.

Anti Virus, Internet Security and Anti Malware software can be recommended, purchased, installed and updated. Aloha Computer Consulting and Repair, LLC is an authorized reseller for Avast Anti Virus. www.avast.com. ACCR can help to keep you up to date with the latest
Symptoms of a Virus, Spyware or Malware Infection
Slow computer, pop-up windows, desktop background changed, frequent error messages, computer fails to start up properly, internet pages wont load, Windows task bar (start bar) is gone, browser gets redirected to other pages when surfing the internet, computer has low disk space, and not being able to view anti-virus WebPages, or window desktop icons missing.
Wikipedia describes a virus as "A computer virus is a computer program that can replicate itself[1] and spread from one computer to another. The term "virus" is also commonly, but erroneously, used to refer to other types of malware, including but not limited to adware and spyware programs that do not have a reproductive ability.
Malware includes computer viruses, computer worms, Trojan horses, most rootkits, spyware, dishonest adware and other malicious or unwanted software, including true viruses. Viruses are sometimes confused with worms and Trojan horses, which are technically different. A worm can exploit security vulnerabilities to spread itself automatically to other computers through networks, while a Trojan horse is a program that appears harmless but hides malicious functions. Worms and Trojan horses, like viruses, may harm a computer system's data or performance. Some viruses and other malware have symptoms noticeable to the computer user, but many are surreptitious or simply do nothing to call attention to themselves. Some viruses do nothing beyond reproducing themselves."
http://en.wikipedia.org/wiki/Computer_virus
All makes and manufacturers of desktops and laptops are repaired including:
• Acer
• Apple
• Asus
• Compaq
• Dell
• eMachines
• Fujitsu
• Gateway
• HP- Hewlett-Packard
• IBM
• Lenovo
• Sony
• Toshiba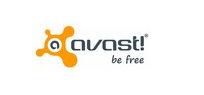 Locations Serviced on Oahu- Aiea, Ewa Beach, Haaula, Haleiwa, Hawaii Kai,
Honolulu, Kaawa, Kahuku, Kailua, Kaneohe, Kapolei, Kawela Bay, Laie
Miliani, Mokuleia, Pearl City, Punaluu, Sunset Beach, Wahaiawa
Waialua, Waianae, Waikiki, Waimanalo, Waipio, Waipahu

Getting annoying popups? Computer running slow? Call Aloha Computer Consulting and Repair to help! We are experts in removing virus and spyware.

We use a variety of removal techniques to remove the viruses and spyware that are causing you such headaches. At A.C.C.R. we want satisfied customers so we provide our clients with a variety of preventative solutions to their spyware and virus needs. Our technicians will advise you on which programs are safe and check to make sure your computer is up to date with the latest security patches and upgrades. Waialua, Haleiwa, Wahiawa, North Shore Virus Removal Specialists.